EDIT: I wrote this last Friday, but couldn't get the images to upload...
Chase Report for May 10th
HERE.
Some pictures and video captures below as I have become lazy at writing as of lately, but the chase report is in the link above.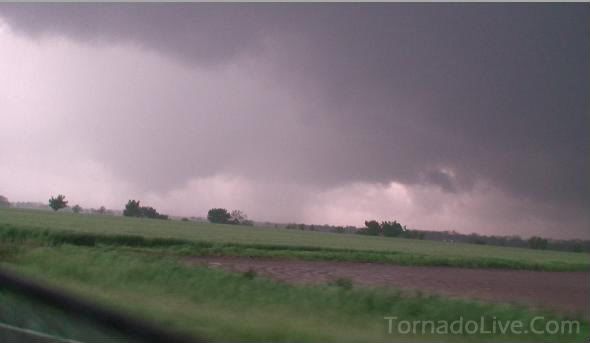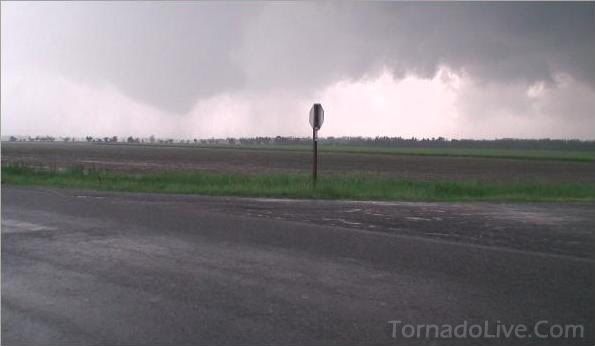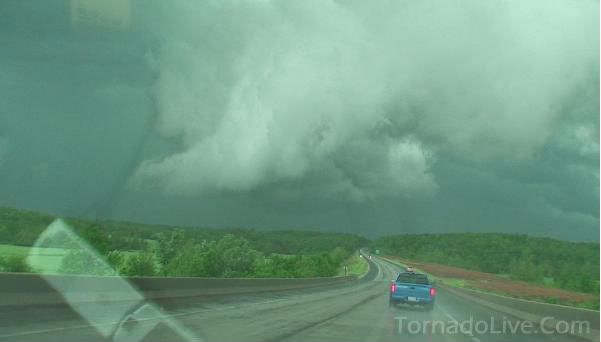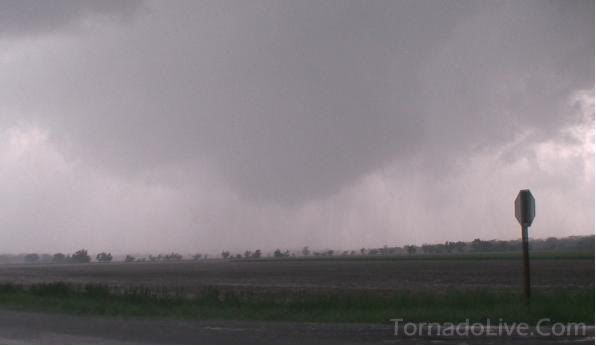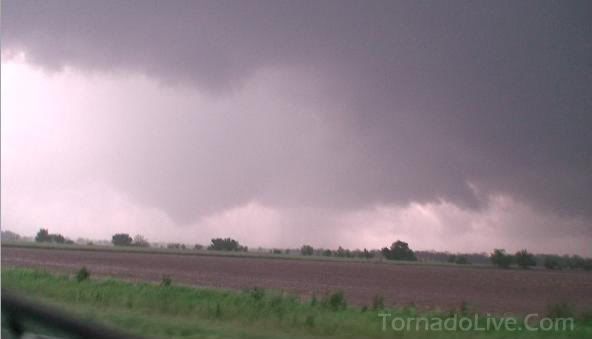 I'm done with school till June 2nd when my summer class starts!! What a crappy chase year this has been as of this writing. 2006 is starting to look like a dream season compared to 2008 (it was good to us, with 4 successful tornado days, which was a HIGH number).
Storms have been in the same area the last few chases, with the same disorganized looks to them minus the Oswego supercell, which of course was about to probably mimic the Picher OK storm before being engulfed by it. Tuesday never looked good at all, with one of those elongated banana surface lows (which rarely produce anything noteworthy), with the better low level winds 200 miles east of the boundaries. We took a look at SPC's mesoanalyis and wondered how about 50 chasers could be parked, waiting for initiation with weak due west 850's. Hell if I see SW 850's which are notorious boundary layer moisture killers. I know chances of seeing a tornado are slim if not blue, clear skies.
On the other hand, GFS is now breaking down the ridge and in general agreement with the ECMWF of bringing a powerful disturbance towards the middle of next week and will probably last through the weekend.
I noticed some hits from an Australian storm forum for the live video streams, so I added more on the right that I could find.
In chaser news, storm chaser Brian Barnes was arrested for I guess not leaving an area he was safely reporting to the NWS of. Story made drudge and other news outlets. And Roger Edwards takes his usual indirect cheap shot at someone....this time at Shane Adams for falsely reporting a tornado that I guess wasn't, and accused him of whatever. It would be quite the shocker to see Roger's balls finally drop, man-up and just name that person instead of pussy-footing around leaving others to guess or assume.
Jim Reed intercepted an amazing landspout out near where I used to live outside of Leoti, KS (I think). The video showed him on GMA running towards it, because it was nearly stationary and he wanted to get an amazing up close photo. Of course if that were Reed and Joel or anyone else some don't approve of, they'd get labeled a yahoo. It makes no difference to me, as I'll ride my bike into a tornado dressed up as a clown if I was in the mood for it. I used to see these pompous, narcissistic bastard's points in how it would potentially make the chase 'community' look bad. Then I realized that was just a smoke screen for envy, and that's what made the chaser community look bad, was this seniority select few of "veteran" chaser's hierarchy of horse shit. Embarrassing really... childish, pointless, dumb. People will see a certain group of people the way they've always viewed them as, not much will change that. It's like the Godfather-mafia drama, only without the violence, the threats without acting out upon, and an
overrated
cast from Revenge of the Nerds. I could have written that out like an insecure, two-faced author would have, but I'd risk my integrity of those who respect the person I'm not. In case you haven't figured it out yet, I just don't give a shit about the toes I step on.