I have been sick the past day, vomiting from either food poisoning or some kind of flu shit, but wanted to get these photos up...Here's what I said on the
thread on Stormtrack
concerning Jon and Shawna's wedding:
After informing Darin Brunin and I back in late March of their engagement and "wedding plans," we were very honored when they invited us to a very special wedding today, which included several other chasers, including: Rick Schmidt, Doug Nelson, Jim Reed and crew, Rev. Aaron Blaser and his wife, Mike Phelps, Evan Bookbinder and several others I can not recall at this time (sorry...).

On June 19th, 2008 at exactly 5:30 p.m., Jon and Shawna Davies were married under a brilliant mammatus display just south of Manhattan, KS today, which overlooked the majestic Flint Hills. Congratulations and best wishes to them both!!!! It was a very memorable and unique wedding that every guest can attest to!

Some photos below of the wedding that Darin and I both took...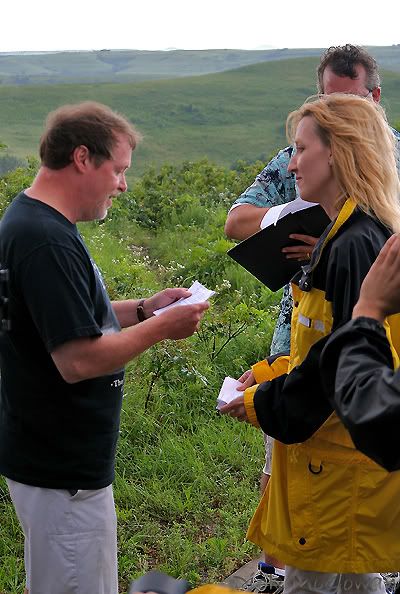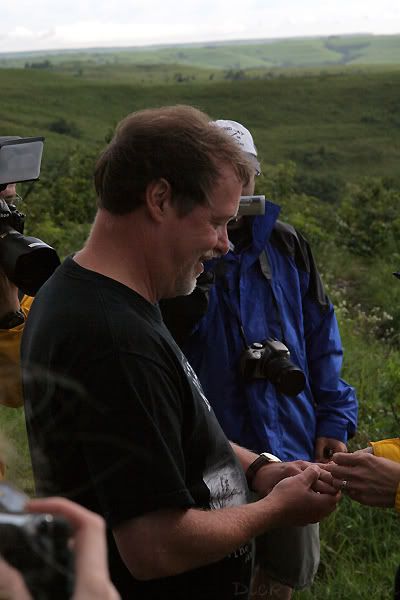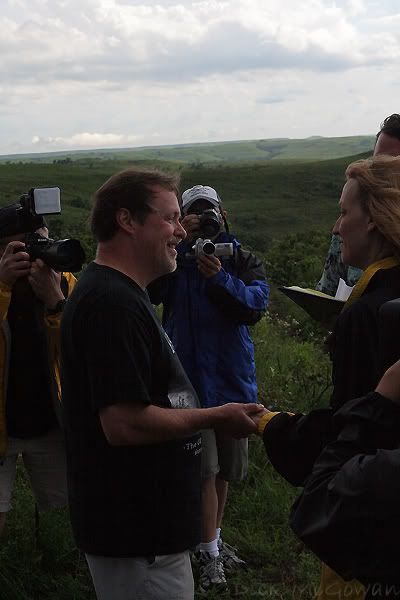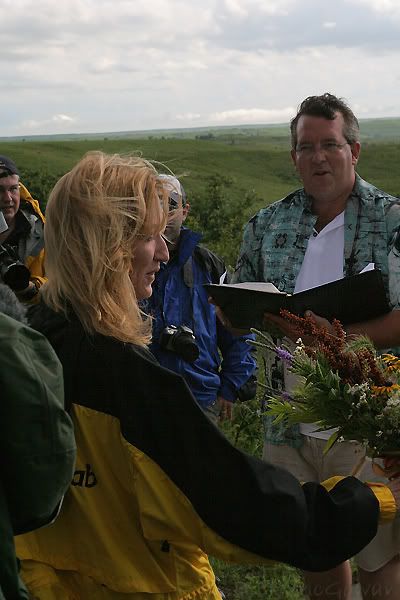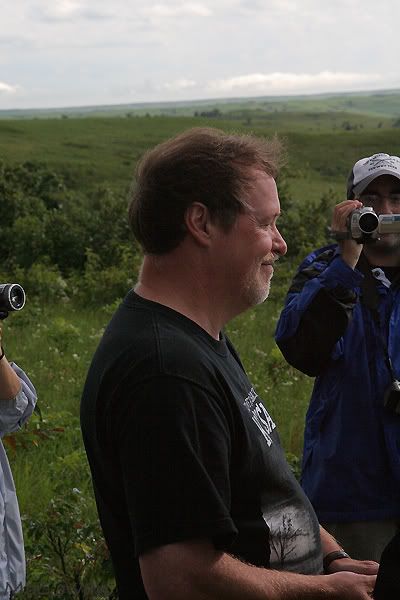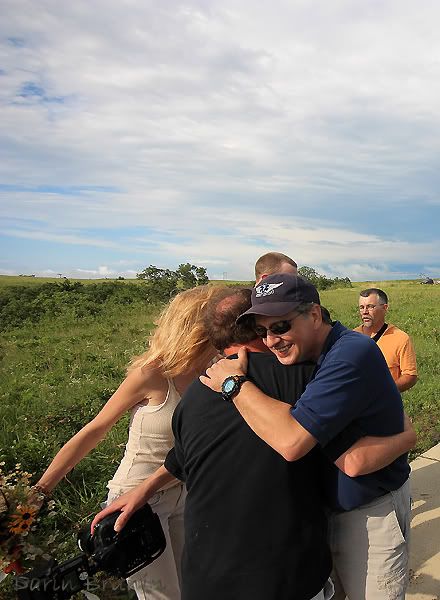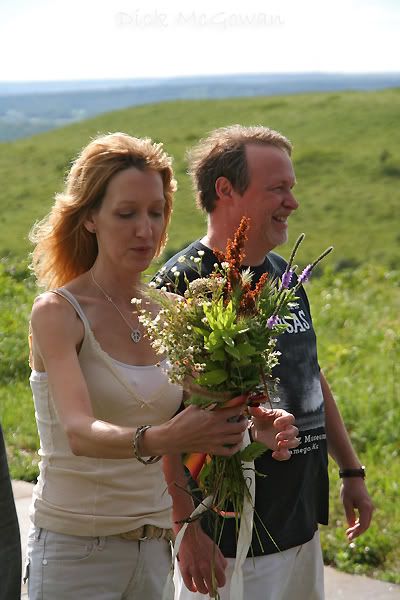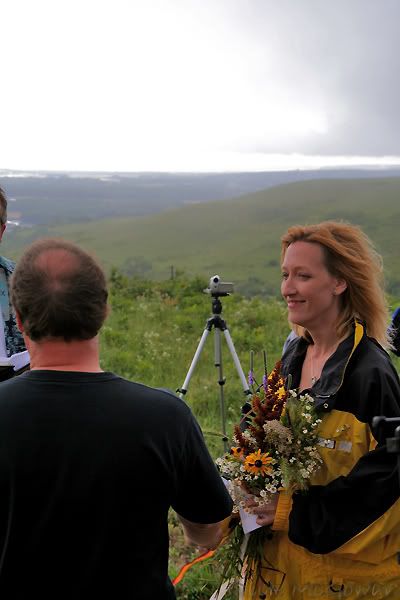 I went back and looked frame by frame on the Manhattan tornado (which the NWS in Topeka was unsure of my video/captures, which is fine with me) and I'm still confident a fat cone is what I captured. These are the full resolution photos, so I'll just post the links or else it might take years to load this blog.
Click on the links below:
First Capture
First Capture
(contrast enhanced)
Second Capture
Second Capture
(contrast enhanced)
Third Capture
Third Capture
(contrast enhanced)
Our Manhattan, KS EF-4 tornado video can be
viewed here
. and more screen captures
are here
.
We never actually saw the tornado, but rather the power flashes.
Anyways...here are a few photos of a beautiful red glow that I snapped two nights ago at Clinton Lake. It's
not
fake, it's
not
over-saturated and my camera is always on auto white balance. I do not mess with colors at all, just levels and contrast, and of course sharpening. I shot some wider angles for "proof" , because many people, including my own girlfriend love to ask if I "photoshopped" it. That's sometimes other chaser/photographer's excuses as well. Instead of taking the time and having the patience to learn about photography or post processing, they say someone "photoshopped" it. Man, that drives me nuts! Just because you bought the top of the line camera and lenses, doesn't mean your photos will come out like Mike Hollingshead's. I'm lazy and don't know much about metering when shooting photos, so I cheat, and shoot in AV mode and compensate the exposure (almost always underexposed). One of these days I'll learn how to expose better.
Using my Canon 100-400 telephoto: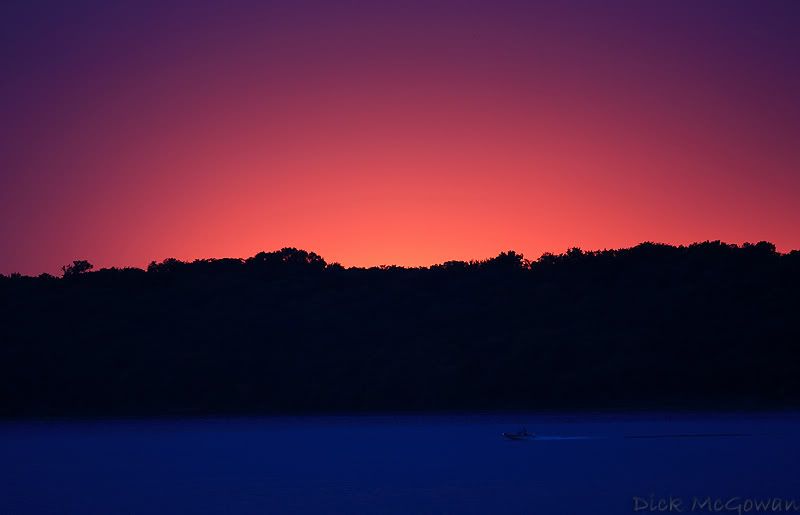 Then a few minutes later on the Sigma 10-20 IIRC...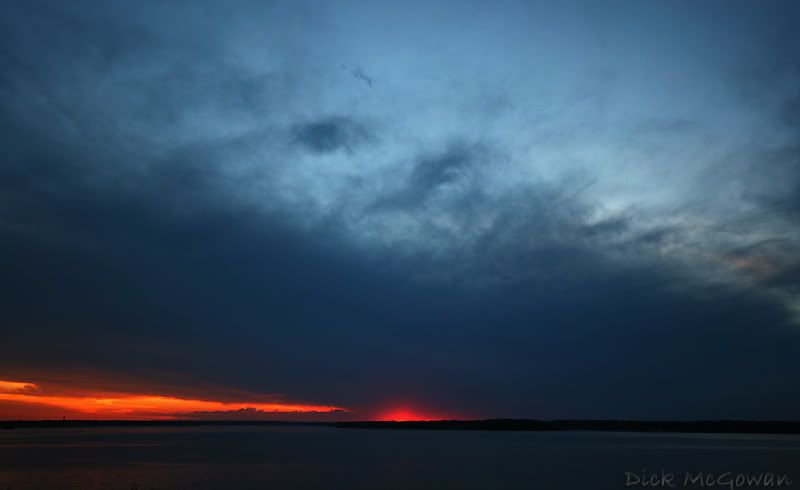 I have more pics coming, as soon as I stop puking...