EDIT
: the full Manhattan, KS EF-4 tornado video is located
here
.
More video captures of the tornado are
here.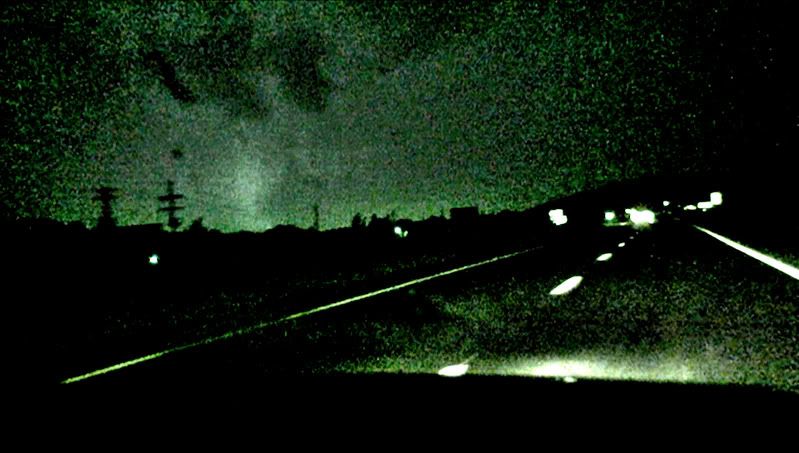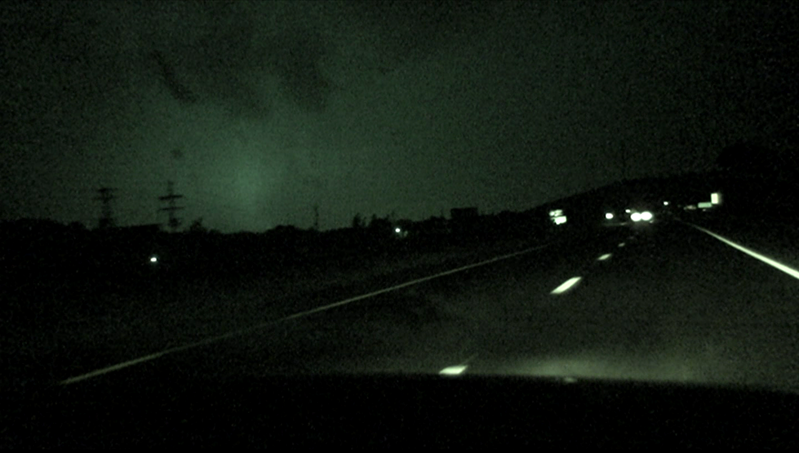 Jordan and I intercepted 3 supercells, the last the most significant (which was after dark) that claimed the lives of residents in Chapman and Soldier, KS. We reported via spotter network that we could see power flashes in Salina, and then again near Manhattan, and other chasers such as
Brandon Ivey
and Scott Bell were as well, and helped keep residents safe.
Above are some video captures of the tornado, illuminated by power flashes, as it hit Manhattan from where I believe to be on the SW side. We are filming on Highway 177, looking NW approaching southern Manhattan.
We were trailing this supercell as it approached Manhattan, the one prior had the most incredible structure(I mean that too, even vs. May 22 07) I have ever seen in person. Too bad it was moving east at 50 mph, and we couldn't stop long enough to get good pics. I was shaking as I was taking photographs (400-800 ISO :( ) because I knew I had to get a picture of this for my wall.
Some pictures of it below, wowowowowowow.....if only I had 5 more minutes.....even 2 more. Still glad I saw it, this is why I chase right here.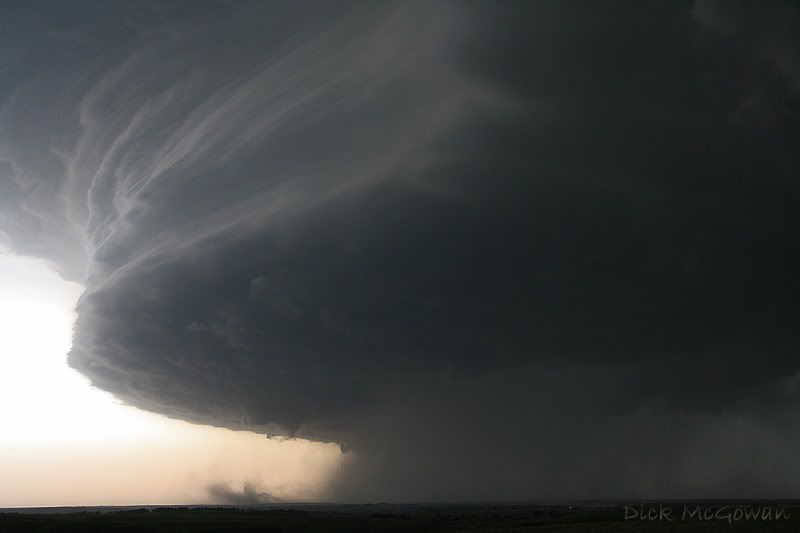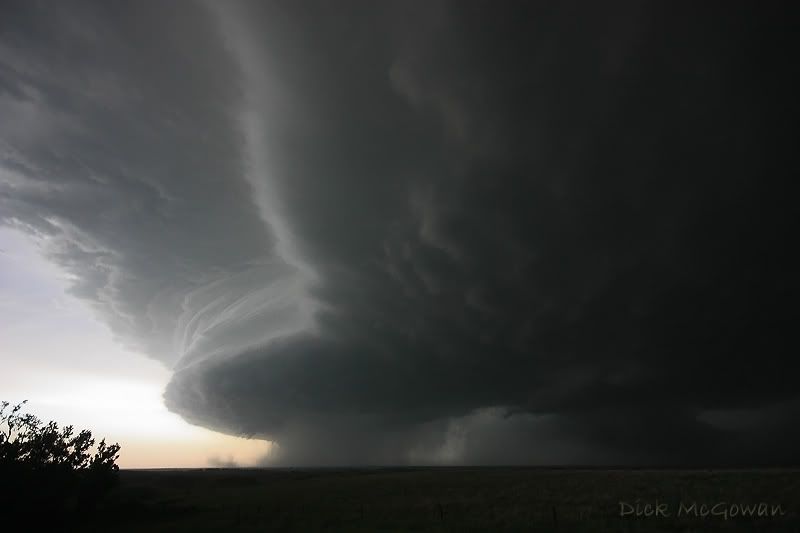 The storm before it near Concordia at 10 mm...incredible structure too, reminded me of a storm Mike H was on, only not as round.
Starting to wrap up good...
Tries to do it, but it's very high-based...
What a day...but a day that ceased our enjoyment, when we found out about all of the fatalities from the tornadoes. I wish people would just pay attention, get out of their vehicles or mobile homes and seek a more safe shelter. Twice this year now, I've smelled the "smell" of a tornado, which I thought would never happen again. It's something you can distinctively remember, can't explain, and sparks memories of May 4th, 2007 all over again.
My thoughts and prayers are with the victims and their families. More in a day or two, I've got way too much shit to process, upload, etc.