Still working on some more photos from 5/23/08...
Wide angle on the Quinter cone: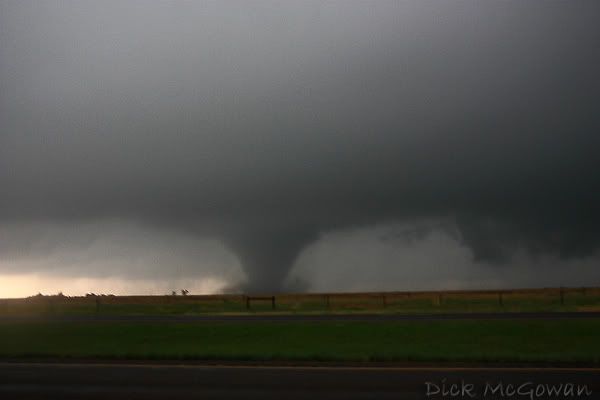 Quinter cone, ropeout stage on 5/23: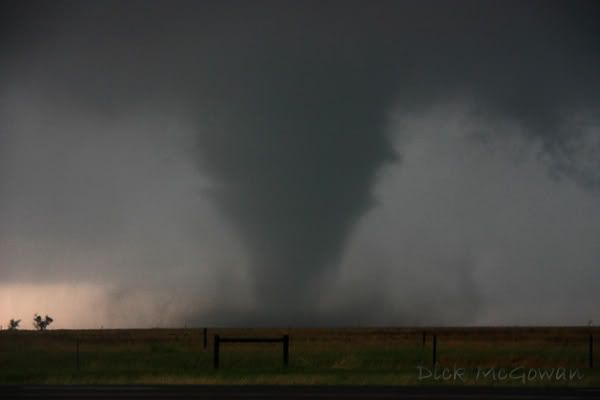 Hodgeman County, dual mesos....(I f'd up bad on this storm)...the one closes kept spitting out funnels, as did the one that was backlit...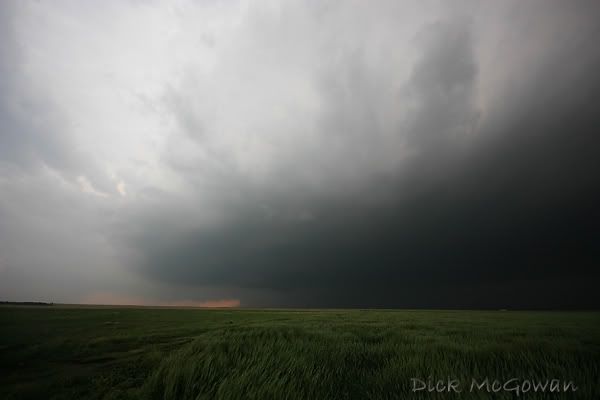 The Greensburg supercell that supposedly had a large/extremely dangerous tornado on the ground...pic was taken just after the rotation went over Greensburg on 5/23: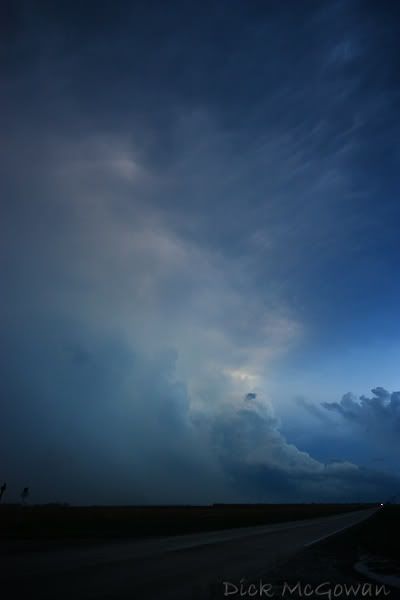 And 5/22/08, first storm we got on just north of Dighton, KS:
We let it go after it nearly produces a tornado with a funnel, 3/4th to the ground...for this one just south of Dighton...funny, this is nearly on top of Derek's farm (Derek Shaffer, whom I was chasing with):
And taken from my ex girlfriend's house south of Amy...is it okay to cheer this spinup on? :)
And, a quick photo from the wedding on Saturday...tough, tough stuff to do in heat/humidity in such a small area as we were in a gazebo...this is Nicole, Devin's sister, and her father, Will...who will see this blog entry eventually I'm sure :) Nicole's new husband, Albert, chases with us from time to time and probably will this week.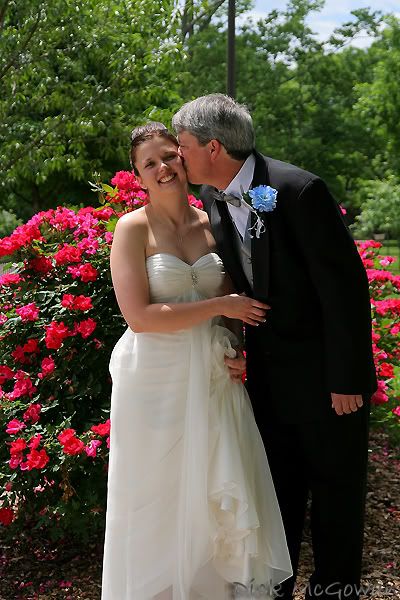 Video of 5/22/08 is done editing, and should be up later today...