Darin and I went out last night at about 11:30 after I received a call from my girlfriend's friend, that there was some fog coming off of a couple of ponds on the farmer's turnpike between Lawrence and Lecompton. On our way out of town, we saw a fountain with steam coming off the top of it, which made for a pretty scene (even though it was 12 degrees out).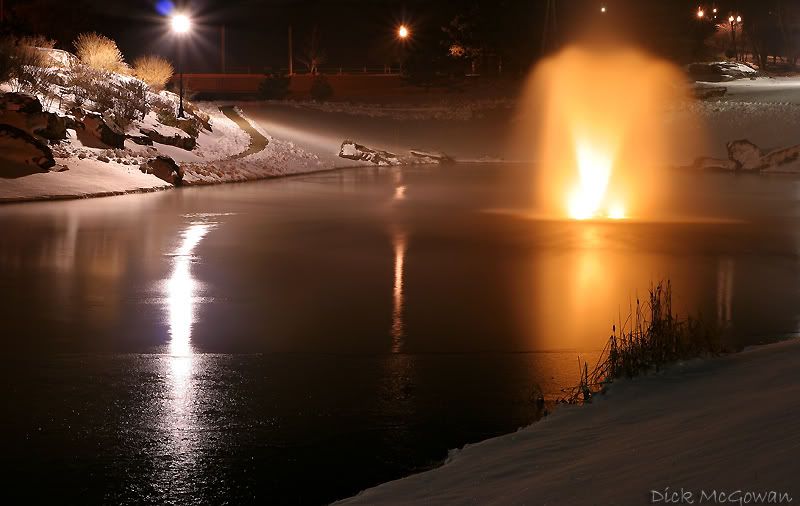 We then headed out towards Lecompton and saw a beautiful light pillar coming off of an American flag right next to the pond. When you looked straight up, it looked like blue northern lights!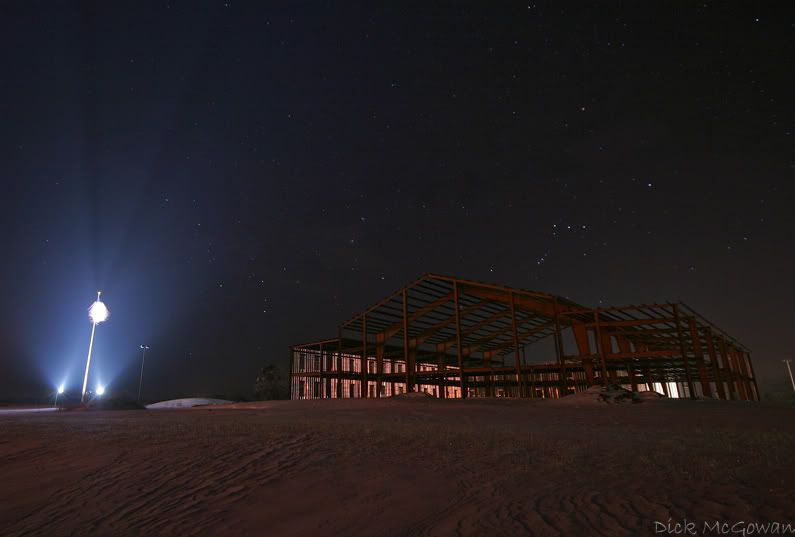 And then the pond about a 1/2 mile to the east.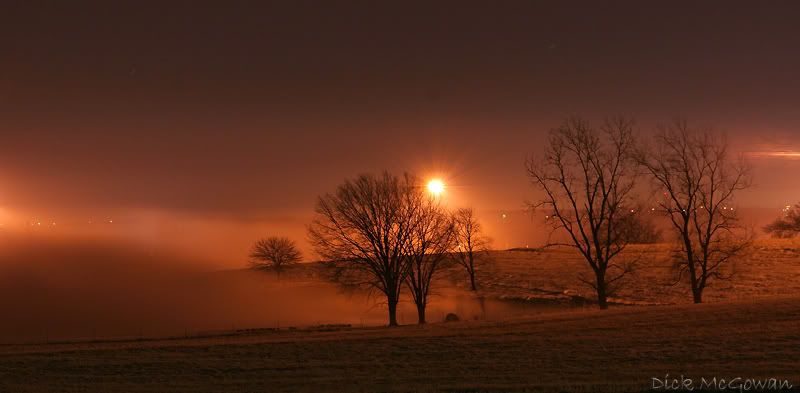 Darin and I were talking about this upcoming season and I was telling him how these "early" days don't bother me any more, and how I didn't care if I saw a tornado at all this year. He was thinking the same thing and said, "Just give me a structured supercell out in Western Kansas with no one else around, and I'll be happy." I couldn't agree more.
I'll chase those 2 percent days in Central Kansas after a moderate risk in South Dakota that others anticipated. I love the Flint Hills, I love Western Kansas...growing up there, I hated it, but have learned to see it in a different light. Kansas is boring and flat to most, but there are days I've seen the sunlight roll through those Flint Hills, that I've sworn was more beautiful than any tropical island sunset.