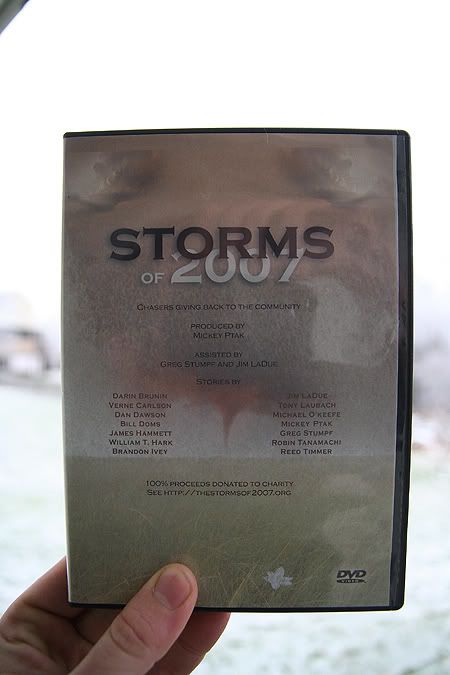 Storms of 2007 Charity DVD
has finally been released. After watching it for the 3rd time, it's easy to say this is my new favorite storm chasing DVD. Darin did an excellent job on the May 4th chapter. It was hard to fight back the tears reliving it all, and seeing the emotional pain on the victim's faces captured by Allen Detrich.
Every chapter is a great production, Bill Dom's is probably the most upbeat and intense. I liked every bit of it, it's worth every penny.
Battery is dying on the laptop (13 minutes left)and my connection on the internet will time out shortly..
Been processing photos I hadn't from this year and forgot about some pretty neat shots, that I will be posting in the next few days.