I turned off the KU-Mizzou game and decided to process some photos I had forgotten about for awhile.
Here is the beginning of the first supercell south of Gove, KS on May 22nd. It's pretty high-based at this point and had just begun to get a little precip underneath it. For those who have never been down highway 23 south of Gove, it is absolutely stunning, with nothing but prairie grass, big hills, draws, and no civilization whatsoever.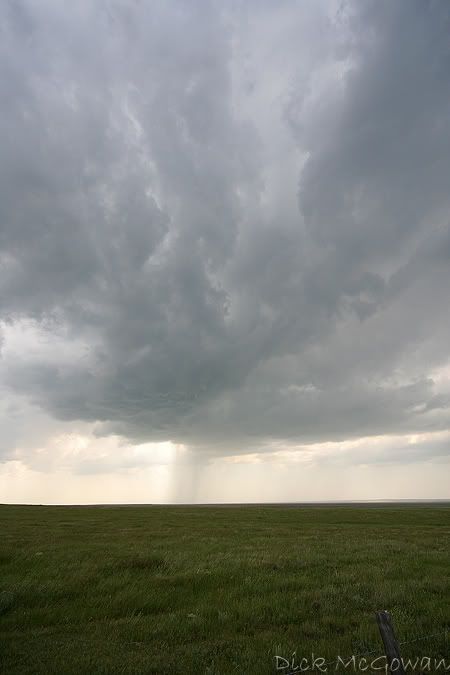 This storm is now taking on supercell characteristics as we narrowly avoid the core and get a little east and south of it on dirt roads. This is south of Gove a little bit, and a few miles east on CR-H road. We thought about going into Gove first, then east, but would have ended up in the developing core of the storm. I'm glad we didn't.
We move further east, then north up a county road where several chasers are now present.
Another storm firing up, which IIRC, was the one that would produce the tornado later on.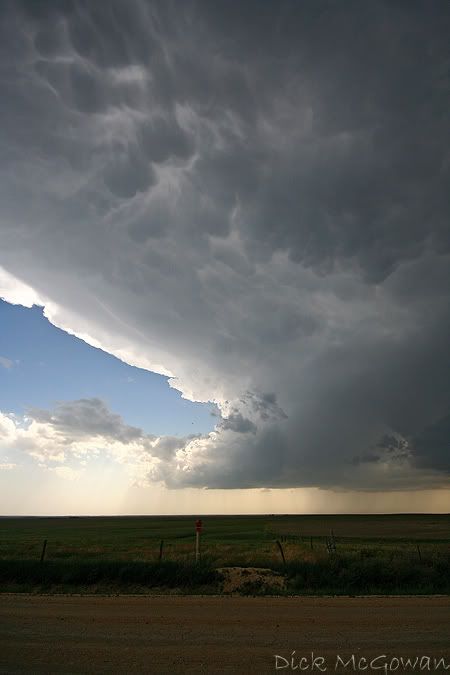 A few looks at the meso on the storm to the north. It was funny, at one point, a guy was mowing his grass on a hill, with this view to his west, and I don't think he ever noticed.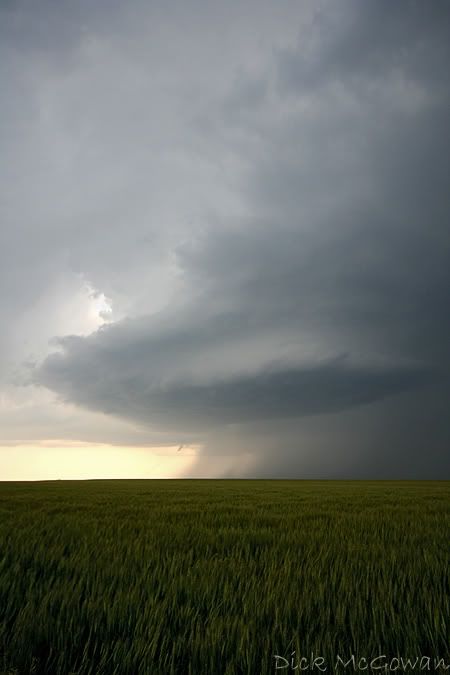 We move to east of Collyier as the first tornado warning goes out to someone who reported a funnel cloud which was not attached to the base. (Looked like one, but wasn't). Probably warranted however, because a few minutes later, the storm was more organized, and started to pull in scud, with a nice tail cloud to the north of it.
It produces a nice wall cloud, with a weak funnel, but it never does it to our knowledge. We find a parking spot with the chaser circus now everywhere and watch this meso get rained on by the developing supercell to the south of it.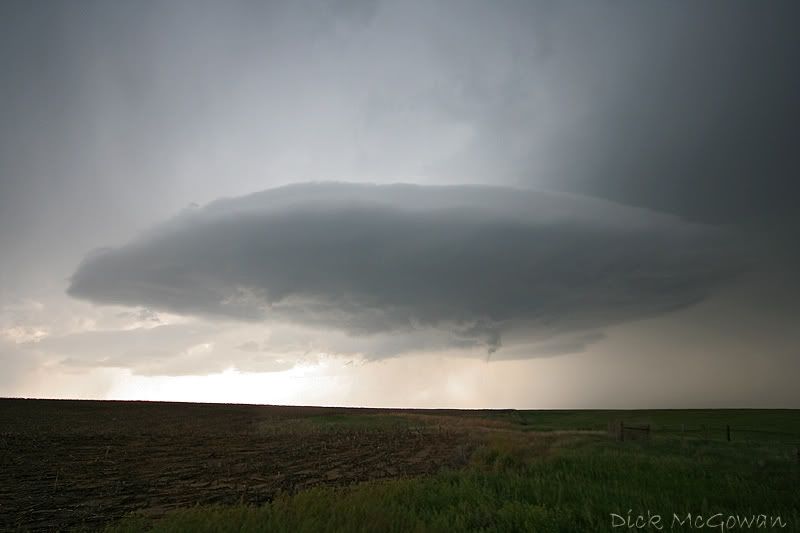 Our meso is done to the west, and this is our view to the SW.
We're getting about 1-1.5 inch stones at this point, and the supercell is now on top of us, and literally breath taking. I wish I could wake up to this everyday.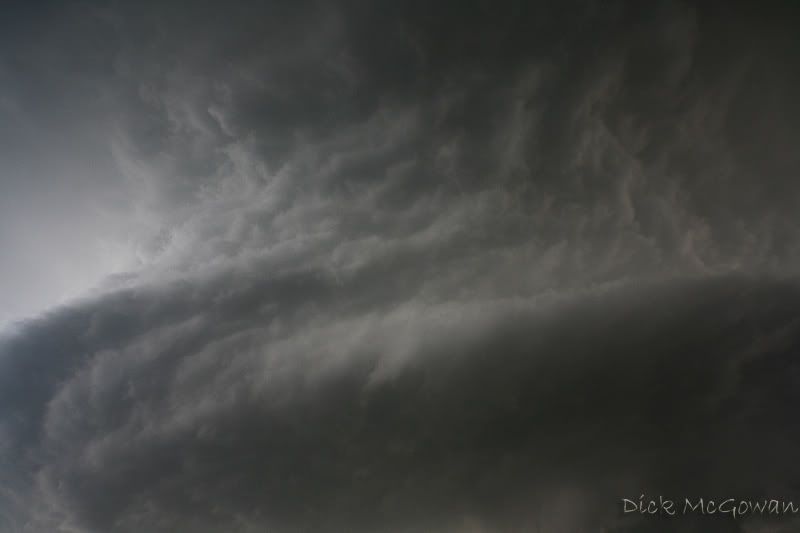 And a last look at it before it produces a tornado about 20 minutes later.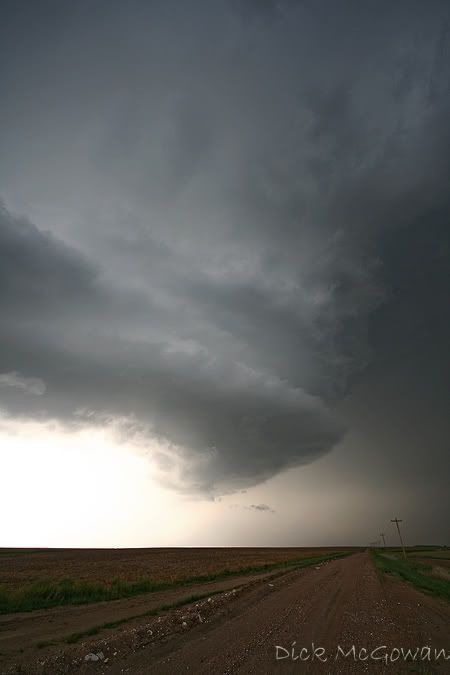 I had a nice Thanksgiving with my family, including grandfather on Thursday, then with Devin's family that night. Then, another Thanksgiving at my uncle's in Lawrence yesterday! I still have one more to go tomorrow at Devin's aunt's house, which usually is huge.
This deer was in my backyard on Thursday! I have literally dozens each night that just casually walk through my backyard.
On another note, I have received an email from a member on that "list," who told me an email was circulating around about my blog with the "original" comments and posts. Unfortunately, a quick check on statistics on this blog, revealed he and another person were the ones that saved the entries and have been circulating them. He also wished for me to shut down the website (which I had nothing to do with), that listed all members of CFDG. Sorry, but I have no idea who put it up, nor do I have any control on the person who did. I sure as heck don't care who is on that list, now why would he? Geesh, let it go. My argument is the death wishes on others, not the list.