Wow. Sometimes the good guys win, eh? That could have been the best game I have ever seen in a National Championship, and Texas could have lost; my thoughts would remain the same. 4th and 5, Vince takes it in. Speechless right now. However, I'm steamed, a little, at Leinart's comment about being the "better team." But as we used to say in HS, "Scoreboard, (insert here)." Nothing like losing the National Championship, one short of a dynasty, an end of a 34 game winning streak, and then you enter the NFL showing your true colors. Have fun with the media.
I'm still learning this blog thing, codes and feeds and what not; I need to learn. lol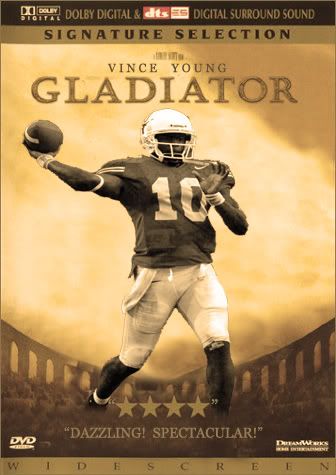 Vince Young, mucho class, and a very poised player, who is sure to catch the eye and praise over his new coaches. Good luck in the NFL, and thanks for the championship.